iXS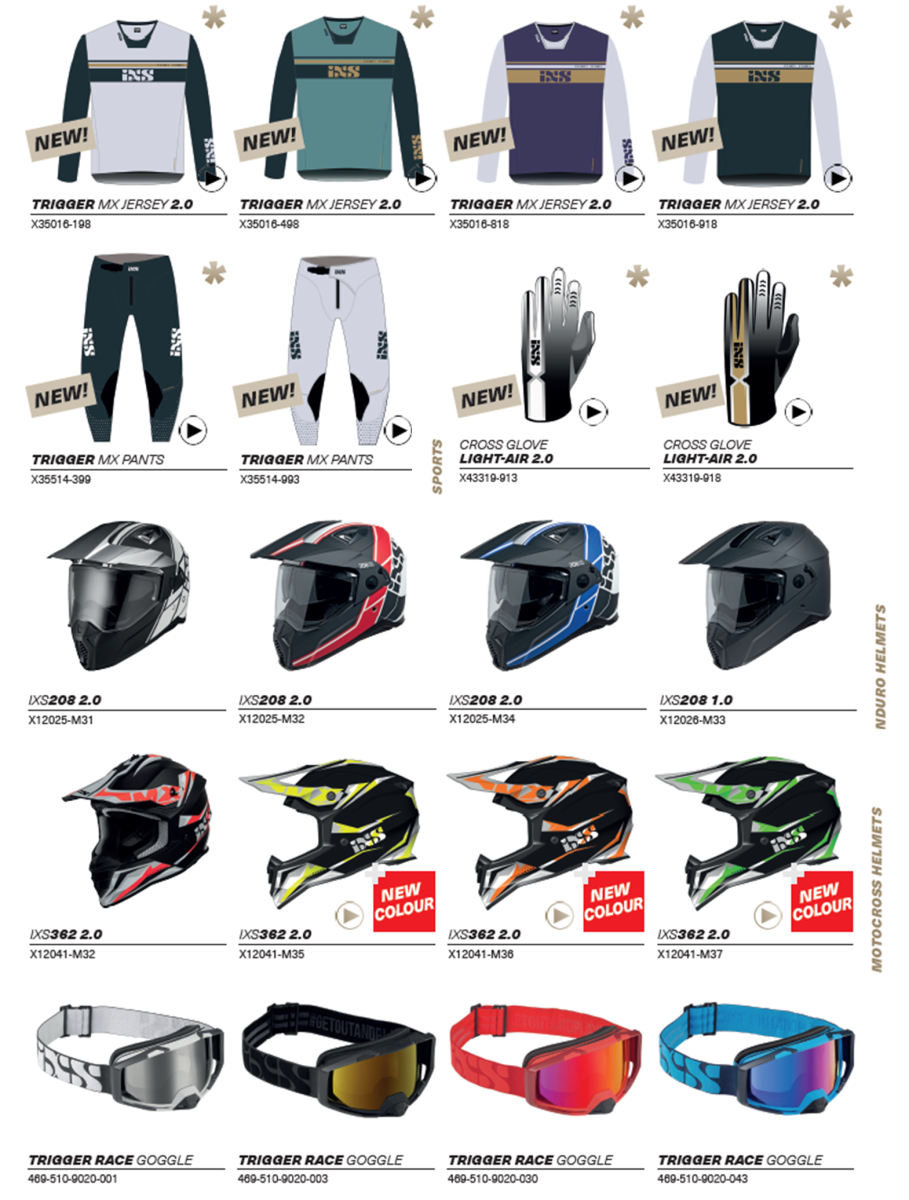 iXS – BORN IN SWITZERLAND, BUILT TO PERFORM
iXS is an international brand of motorcycle gear, by motorcycle fans for motorcycle fans, since 1979. It comes from Switzerland, a country full of mountains and passes, where one can easily encounter four seasons within a week or even a day. The company came of age in these quite extreme conditions, which is why it knows so well which features and functions motorcyclists find most helpful.
iXS only produces cleverly thought-through and best-produced technical products – "Designed and born in Switzerland" – and each of its high-performance pieces of clothing is researched, designed, developed, and tested to ensure it not only meets the highest Swiss quality standards, but is also characterised by a combination of smart functions.
The company continually strives for the best solutions and is always developing unique innovations that motorcyclists truly value. Its motorcycle clothing offers the perfect fit, and its customers are always dressed properly, around the globe and in any weather, any season – from head to toe, with heart and mind.
IXS is a Swiss manufacturer that produces motorcycle accessories for all weather. Coming from Switzerland, that's almost a given: the country of mountains and lakes can experience a heatwave, a blizzard, and a cool afternoon within 50 square miles. The Swiss also have a reputation for producing high-quality products, and the IXS accessories you'll find in our store are no exception.