GORE-TEX
Author: Boris Mihailovic Date Posted:8 December 2021
WHAT YOU NEED TO KNOW AND WHY WE LOVE IT SO
GORE-TEX – WHAT YOU NEED TO KNOW AND WHY WE LOVE IT SO
If you ride a bike, climb mountains, visit the Earth's poles, or secure precious oil resources for your government by shooting people who won't eagerly hand them over, then you will have heard of GORE-TEX.
It is one of the greatest and most innovative materials yet created by the clever human monkey, and it was created entirely by chance.
Since GORE-TEX is used extensively in Held motorcycle gear, it'd probably be a good idea if you knew more about it so you can love it with knowledge, which you can then share with people who will think you're some kind of wizard.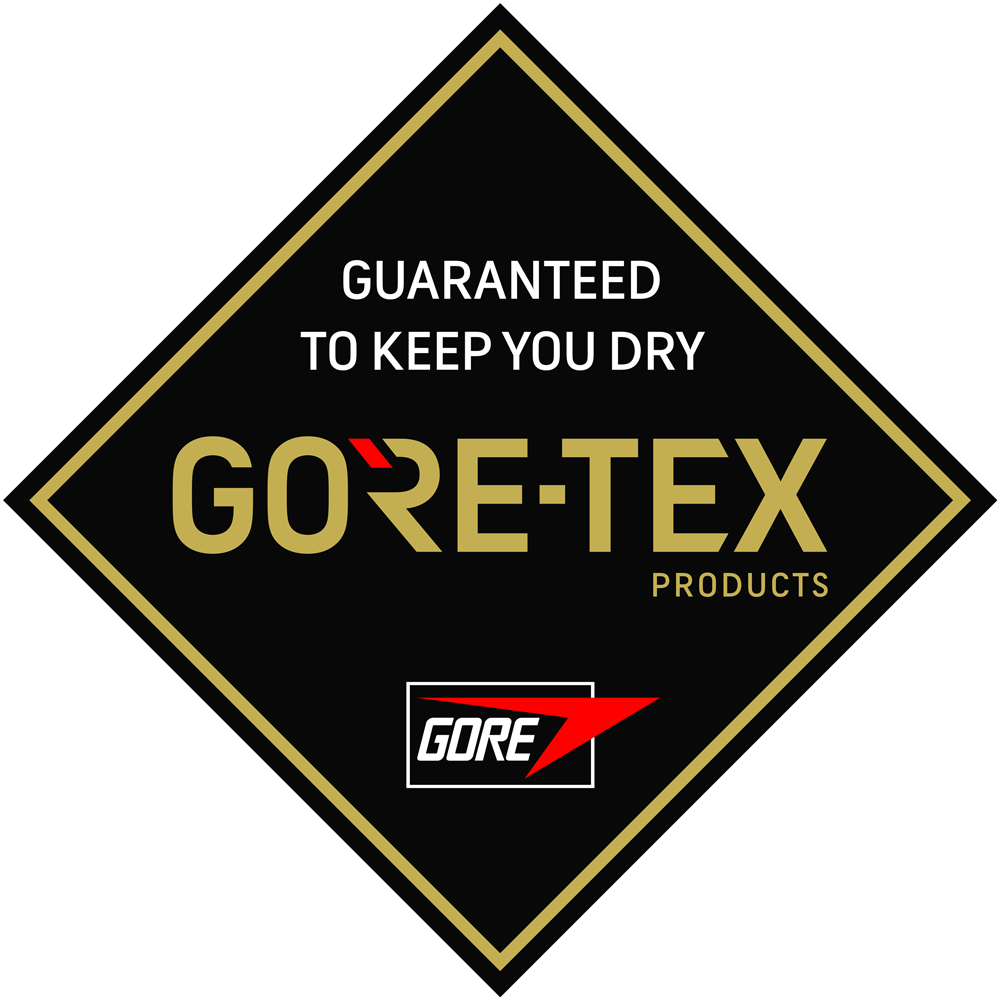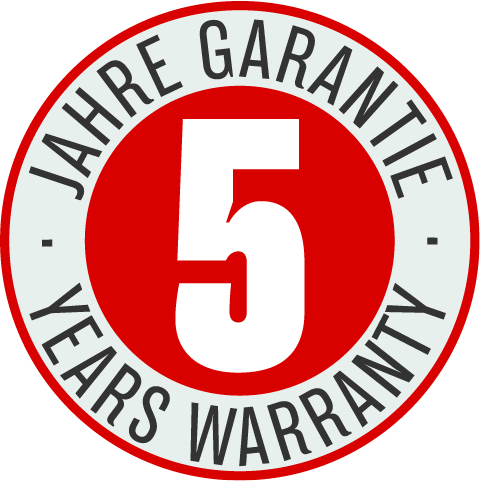 WHERE DID IT COME FROM?
As much as it's nice to think aliens gave GORE-TEX to humanity to stop it freezing to death when it got wet hunting mammoths, the origins of GORE-TEX are much more prosaic, but quite fascinating.
It was invented in Newark, Delaware, in 1969 by chemical engineer, Wilbert Gore, and his son, Robert. And it was an accident. So without getting too scientific, Wilbert's son Robert, was fooling around in his basement laboratory with polytetrafluorethylene (PTFE) – a fancy name for Teflon – convinced that if he fooled with it for long enough, something special would come of it. Teflon had been around for a while, but Wilbert and Robert were convinced it had untapped potential. But just what that potential was, was entirely unclear until a frustrated Robert, who was keen to save the family business money by adding air to the Teflon and thus making it go further, gave the compound a sharp tug.
A chemical marvel happened. The PTFE stretched 800 per cent and formed a structure with billions of micropores (little holes) that was 70 per cent air. Expanded polytetrafluorethylene (ePTFE) was created. GORE-TEX was born.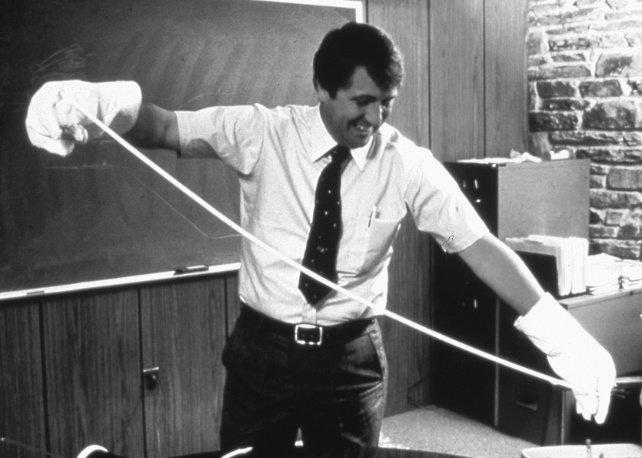 HOW DOES GORE-TEX WORK?
Be nice to say it's magic, but it's not. It's physics being ordered about by chemical engineering. The GORE-TEX membrane contains about nine billion holes every two-square centimetres. Each of these holes is 20,000 times smaller than a drop of water, but 700 times bigger than a water molecule. The result is that water cannot get in, but water molecules (like sweat) can get out. You therefore have a waterproof material that breathes, and is windproof, thus eliminating wind-chill factor as well as keeping you dry.
In addition, this GORE-TEX membrane is extremely thin – about 0.01mm – and can be bonded to strong outer textiles, like the ones used in high-end motorcycle gear.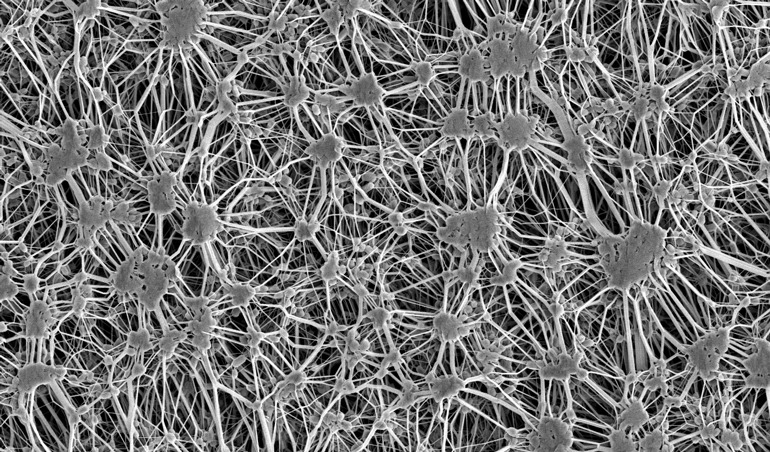 ARE THERE DIFFERENT TYPES OF GORE-TEX?
No. GORE-TEX is GORE-TEX, but there are three different stages or levels of GORE-TEX – which you might see listed as GORE-TEX Laminate on the label.
It works like this – two-layer (2L), two-point-five layer (2.5L), and three layer (3L). Obviously, the more layers the more effective is you protection from the elements.
The 2L variant means the GORE-TEX membrane is bonded to the outer fabric, and usually comes with a detachable inner lining for a more versatile garment, because you can take the lining out if it gets too warm.
The 2.5L variant eliminates the need for a lining, and makes the garment easier to fold and pack, and is more comfortable against the skin.
The 3L variant is bonded to both the outer and inner layer of the garment. This makes the garment more durable because the layers do not run against each other.
There is yet another level above these three, and that is GORE-TEX PRO. It's like the 3L variant, but the inner lining is far more robust, utilising a Gore Micro Grid Backer, which enhances the garment's breathability, and makes it lighter while also providing internal abrasion and snag resistance.
So that's the basics. There are permutations on the GORE-TEX technology, and new variants are always coming along – like the GORE-TEX Grip Membrane which Held uses in some of its gloves.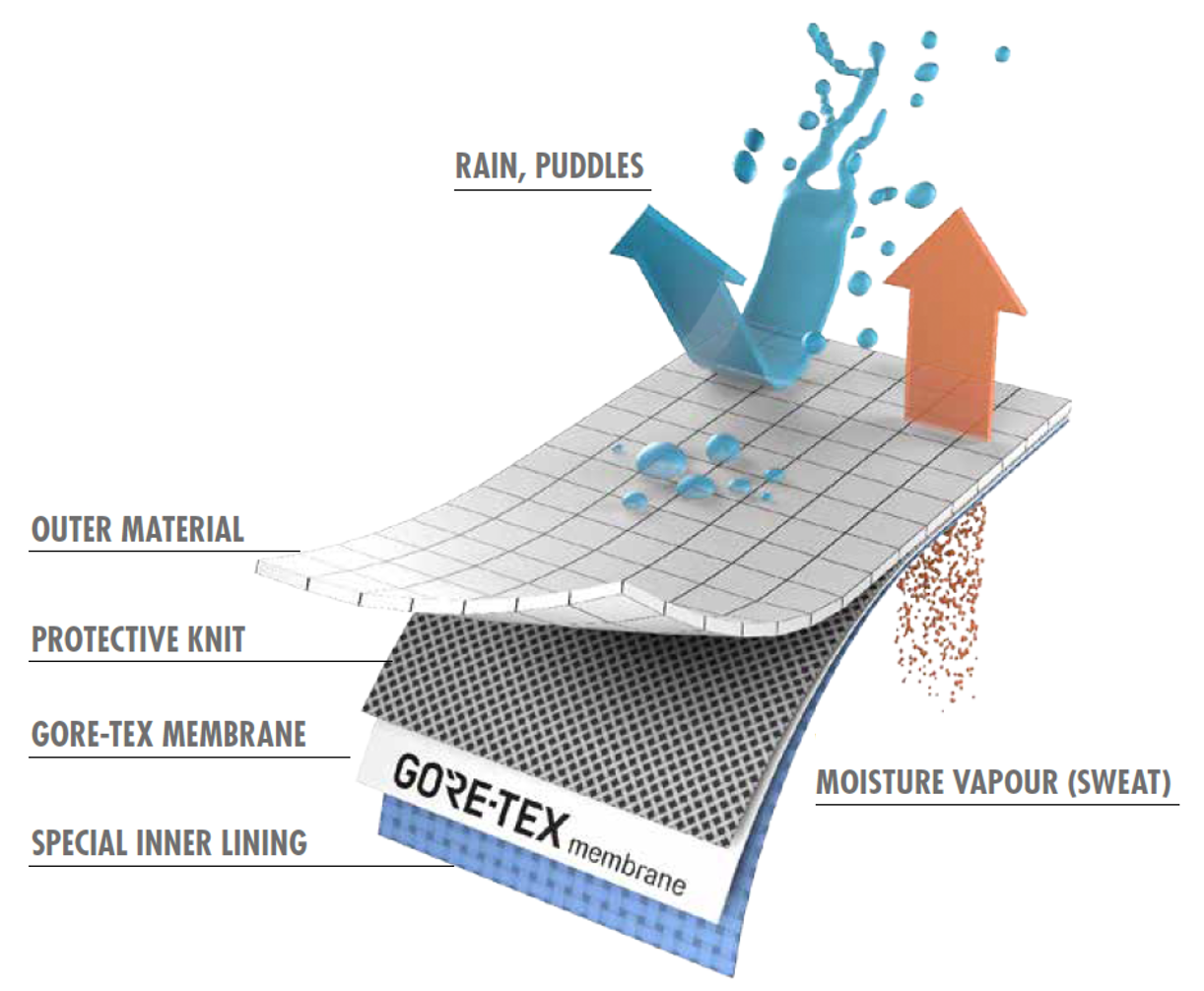 GORE-TEX AND HELD
As Germany's pre-eminent and multi-award-winning brand of motorcycle gear, Held incorporates GORE-TEX into many of its products. And all such Held products carry a five-year warranty, so you can buy with absolute confidence you're getting the best there is.
Here's just a small sample of what level of GORE-TEX is used in which Held garments…
JACKETS & PANTS
GORE-TEX PRO technology is in the Atacama jacket.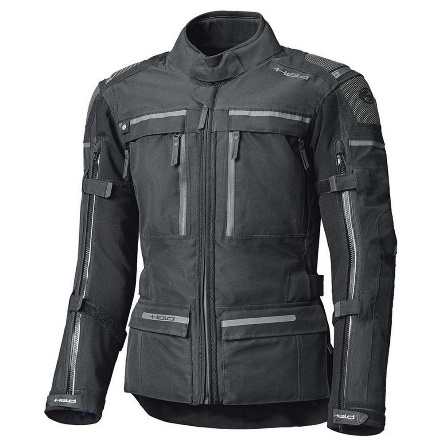 GORE-TEX Z-Liner technology is in the Tivola jacket.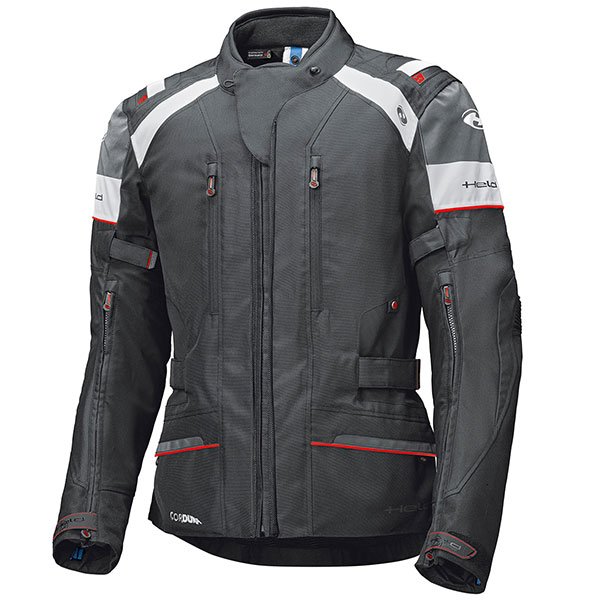 GORE-TEX 3L technology is in the Carese Evo jacket.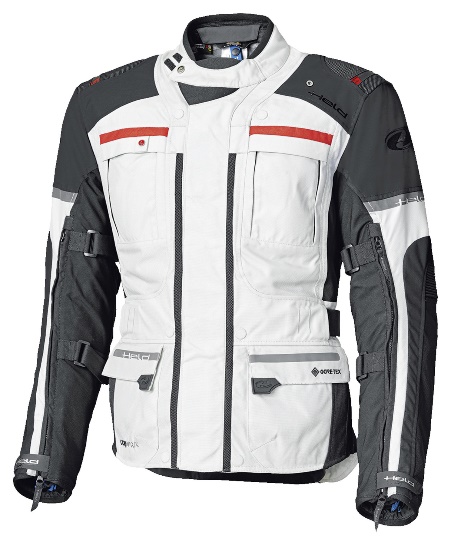 GLOVES
GORE-TEX GRIP technology is an amazing method of shrinking the membrane to fit and form inside Held's legendary gloves. The Satu II glove is one example.
GORE-TEX 2L is in the Madoc glove.
GORE-TEX 2L Summer Technology Variant is what makes the Air'n'Dry such a great glove, while it's Winter Technology Variant is in the Twin II glove.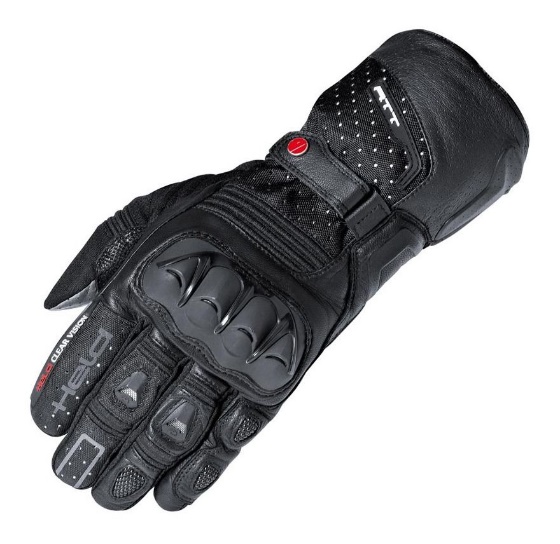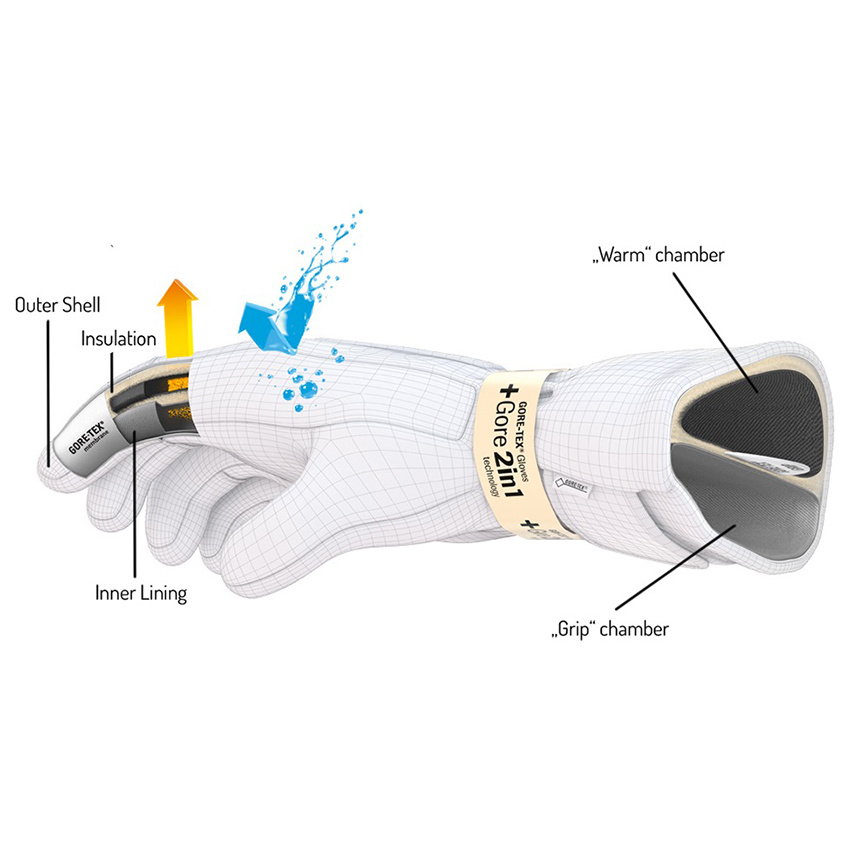 EXCLUSIVE HELD GORE-TEX
Held, which offers a five-year warranty on all its GORE-TEX garments and gloves, has some exclusive GORE-TEX at its disposal, like the 2-in-1 Variant in some of its gloves, and in its AeroSec GTX jacket and pants. Held also utilises GORE-TEX in its Over-Under range, which gives you the option of either leaving your GORE-TEX liner inside the jacket, or removing it and using it on top of the jacket as a breathable and waterproof over-garment.
CHOOSE WISELY, CHOOSE GORE-TEX
With any luck, we've shed some light into the dark (but warm and dry) cave of GORE-TEX. You can now make an informed choice about what level of GORE-TEX suits you, and how and where you ride. Comfort and protection cannot be over-stated on a bike – they are crucial to your long-term enjoyment of the greatest legal pleasure in the world – riding motorcycles.
---
Leave a comment